Village of Sacrifice - Remake
Village of Sacrifice - Remake
---
Hello everyone o/
Let's talk a little bit about our small game Village of Sacrifice, the original version and what we changed in the Remake version.
Ludum Dare 43
It all started with Ludum Dare 43 in december 2018. Ludum Dare is a game jam where you have 48 or 72 hours to create a game from scratch which fits a specific theme announced at the start of the jam. The theme for this jam was "Sacrifices must be made".
This was the first game jam I attended. I was not sure what to expect or what I was able to create in 48 hours, because I was alone. This means game design, programming, graphics and music all had to be made by me during the jam. I was lucky with the announced theme because it was one of the themes for which I came up with a quite good idea the day before. For some of the other top 16 themes I didn't really had an idea :D
Due to having a good time management, I was able to create a really cool game which, for my first game jam, got really good ratings. I got 9th place for following the theme. If you want to check out the Ludum Dare version, here is the link:
https://firetotemgames.itch.io/village-of-sacrifice-ld43
Here are is the link to the Ludum Dare site https://ldjam.com/events/ludum-dare/43/village-of-sacrifice-ld43 and a picture of the results.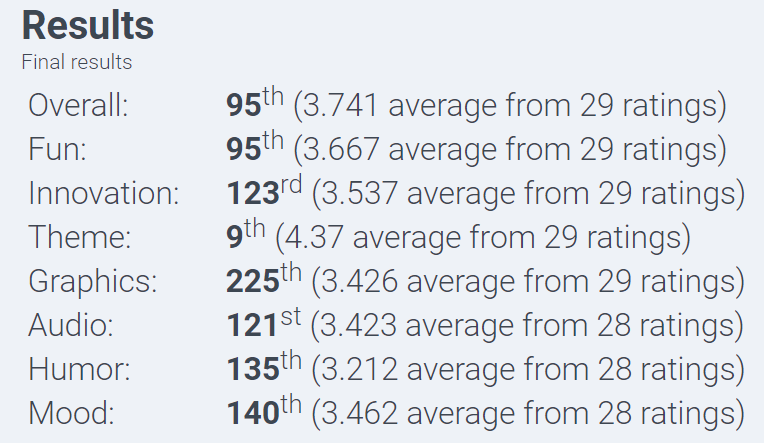 Remake version
In the month after the Ludum Dare I didn't really pay any attention to the game, until I got back into programming and attending some other game jams on itch.io. I started to team up with others for game jams and formed a team for the Community Game Jam which will be held on the last week of August.
To prepare for the jam I told my team that we could remake an old game of mine and yes, you guessed correctly this game was Village of Sacrifice. Again I was not sure what to expect, but again the outcome was way better than I expected, but let's go back to the start.
At first we were two people in the team, me and Kauai Kayote (https://kauai-kayote.itch.io/). He is studying graphics and had never made a game before. So I had some struggle with him providing the correct format for the graphics to work with them in Unity, but he learned fast and then he created some awesome art for the game. A comparison with what I created in 48 hours and his work will be at the bottom. ;)
Not long after he started wo work on the remake version, he got into contact with Spicy Overlord (https://spicyoverlord.itch.io/) who is learning to code and making music in his free time. He joined our team for the Community Game Jam and also started to work on the remake of Village of Sacrifice. Again there were some slight problems with the music, but we were able to solve them and have some nicely looping background music for our game.
I also had quite some work to do for the remake version, starting with implementing all the new graphics and music. I updated some of the scripts because I made better versions of it. Then I added a credits scene and a slightly better tutorial. Unfortunately the tutorials is a bunch of text which the player has to click through, but we didn't want to put too much work into this game, because it was just a training for the game jam. This also means, that you should not expect a fully fledged game, because the gameplay is basically the same with some improvements for the resource management and the addition of a spawn queue.
As promissed, here are some screenshots so that you can see what has changed between the original version and the remake version ;)
Title Screen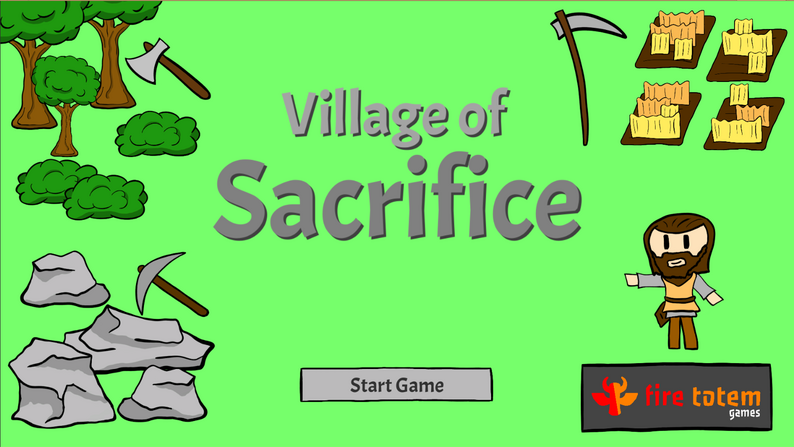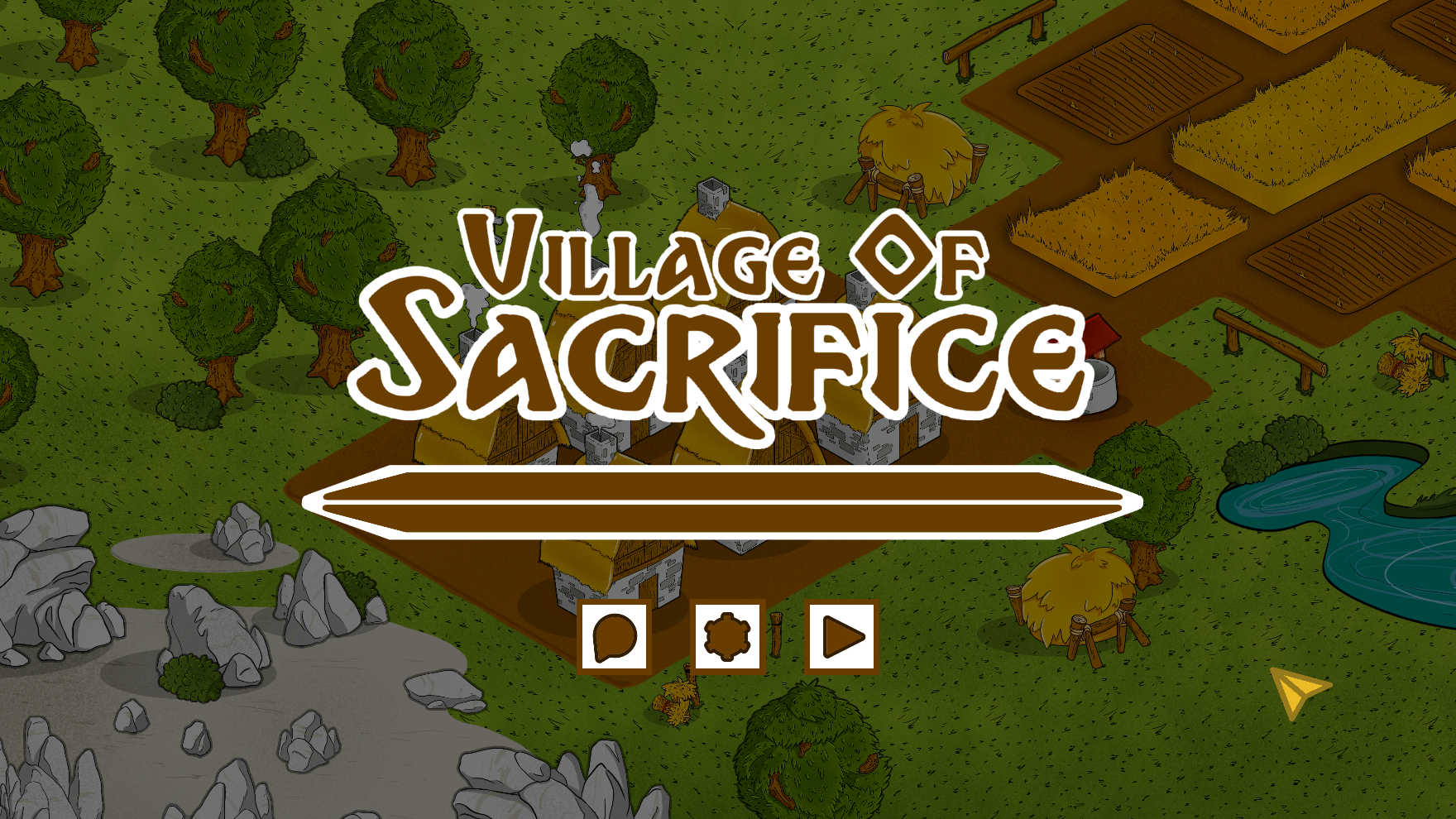 Gameplay Screen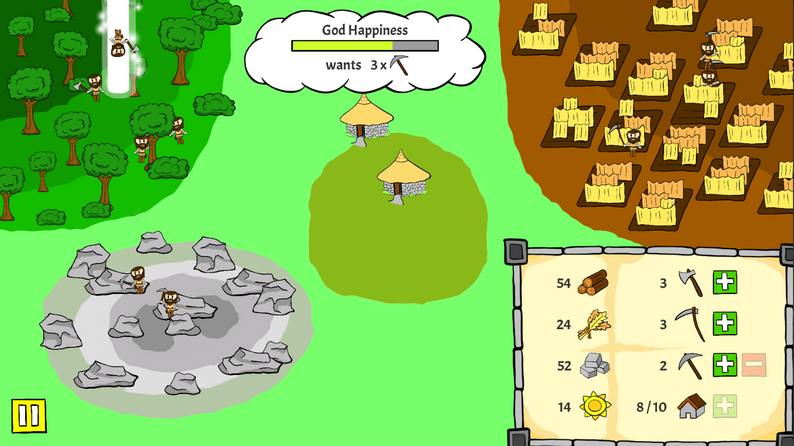 Game Over Screen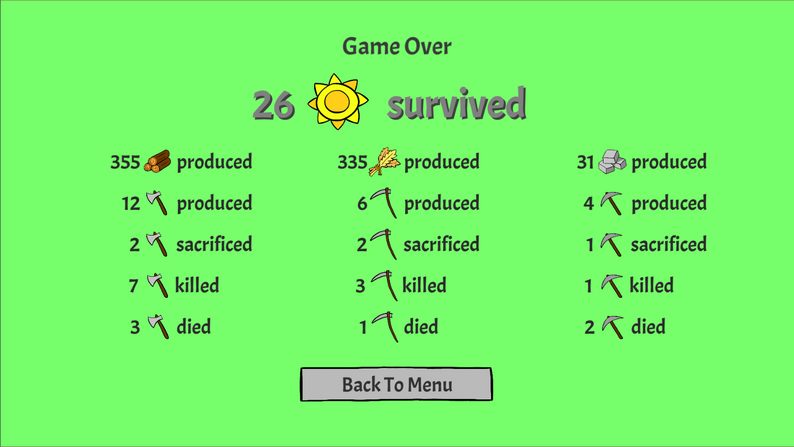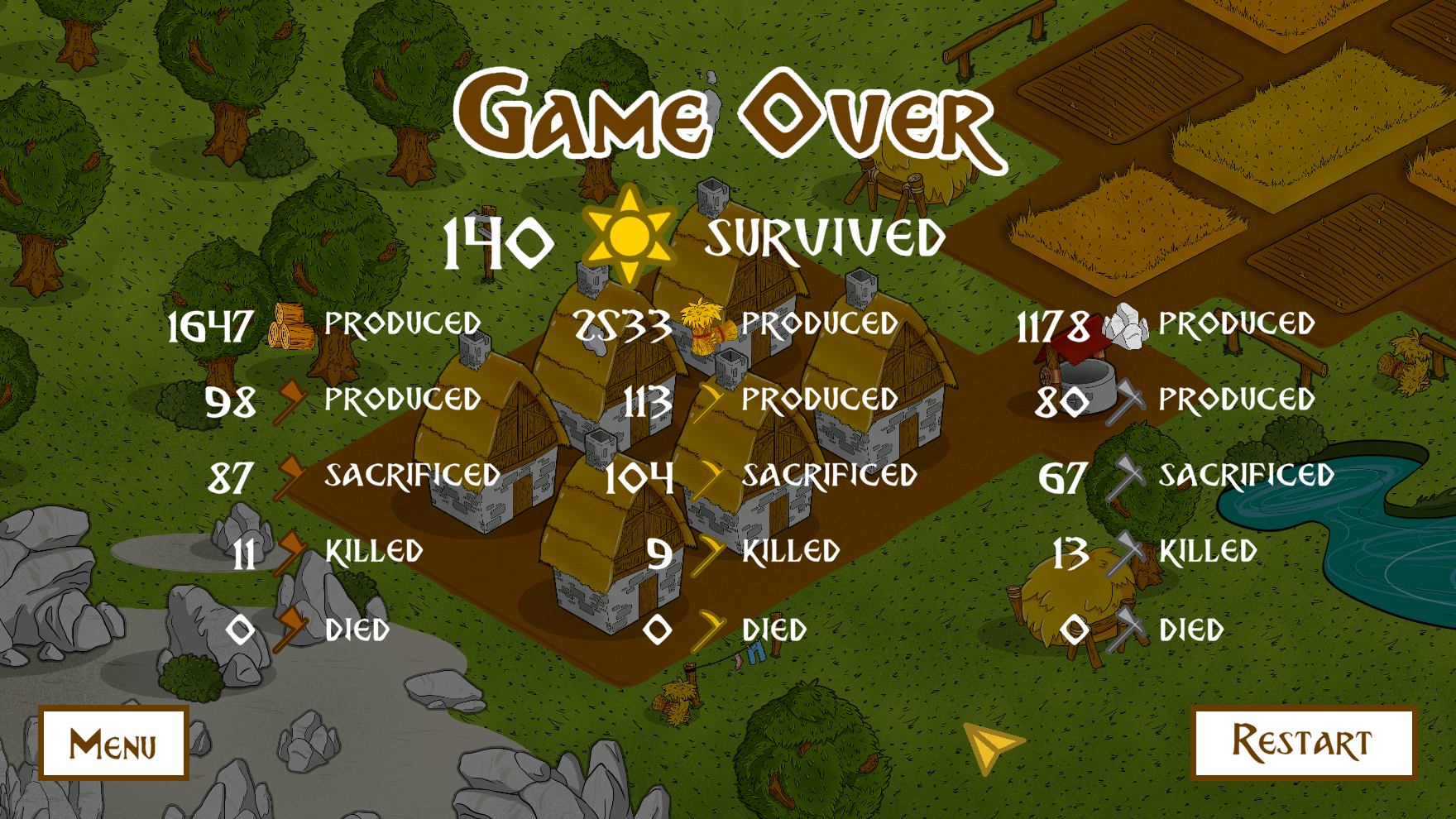 Files
VillageOfSacrifice_Android
Aug 17, 2019
VillageOfSacrifice_Win.zip
48 MB
Aug 17, 2019
VillageOfSacrifice_WebGL.zip
Play in browser
Aug 17, 2019
Get Village of Sacrifice - Remake